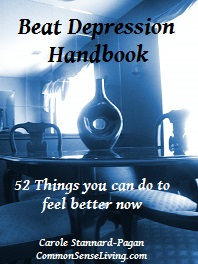 Depression can be a horrible and debilitating monster … if we let it.
Depression is simply a negative cycle of thought. It happens to all of us from time to time. The problem arises when those thoughts are allowed to circulate over and over again, unchecked. Its like a train that left the station without the conductor, destined for a wreck.
You can get a grip and control those thoughts. …More…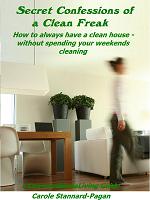 Do you wish there was an easier way to keep you house clean? Silly question, right?
Good News! I've come up with a system that makes it so easy! I'm about to reveal to you the Secret Confessions of a Clean Freak -
How a busy working single mom keeps her house clean without cleaning on weekends – and how you can use these secrets to have a beautifully clean house that is easy to maintain
You won't believe how easy house cleaning can be, and you'll wonder why no one ever figured this out before. More…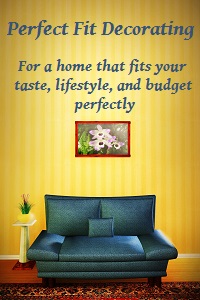 Do you feel relaxed and comfortable in your home?
Does it express your personality?
Is it functional? Does it work for your lifestyle?
Your home should be a retreat. A place you go to recharge when you feel overwhelmed. Its the place that supports and nurtures you and your family.
It should be cozy and comfortable. The place you love to come home to! But how do you pull that together? Get it…
 Whole Life Overhaul – 
An affordable option to expensive life coaching. This course empowers you to make the changes you want to make so you finally feel good about yourself and your life, and the contributions that you make to your family and the world, even if you feel totally worthless right now – Enroll Now…
Do you feel like you have tried every diet known to man, and still haven't lost much weight?
Or have you lost weight, but gained it back as soon as you quit the diet?
Do you eat low fat and drink diet pop and find that it hasn't helped a bit – and you actually feel worse?
Have you denied yourself foods you love, only to find that you still keep putting on weight?
It's not just you. There are real reasons for all of this. Start Now…